Global leader in natural ingredients, Nexira shares how body detoxification works and how well-known natural ingredients promote this process. Let's see what detox powders are the best to choose.
What is detox? And its objectives in body cleanse?
Detox is the natural process of removing toxins from the body. The liver automatically detoxifies the body continuously, by neutralizing and eliminating waste. To eliminate the toxins, the liver solubilizes them through a potent enzymatic cascade that can generate free radicals. Supporting the antioxidant mechanism of the liver may be beneficial for the detoxification process and hepatoprotection.
Detox cleansing is especially needed when the body goes through stressful situations caused by environmental pollution, improper diet or after a rich meal. These situations are susceptible to causing excessive oxidative stress which can lead to the formation of free radicals. Free radicals can damage the cells and alter proteins, lipids, and DNA. (Atawodi, 2005) (Stefaniak et al., 2012)
Supplying the body with exogenic antioxidants in foods can help maintain a well-balanced oxidative (also called redox) balance, which may prevent the oxidative process and so, the release of free radicals. Keeping a healthy lifestyle in terms of nutrition and environment (physical activity) is also important to prevent oxidative stress. (Lobo et al., 2010)
Natural ingredients such as Alfalfa, Lemon, Matcha, or Prickly pear take part of a detox diet, as they contain nutrients that may help boost this natural process in the body.
Vitality and organ health: how do natural ingredients promote this process?
Alfalfa
Alfalfa, also known as Lucerne, is a forage crop originally from Asia and the Mediterranean. It is largely cultivated all around the world. Alfalfa is naturally rich in phytonutrients such as phytosterols and phytoestrogens, chlorophyll, proteins, and minerals. Alfalfa juice is obtained from young alfalfa leaves, cold-pressed immediately after harvesting to preserve its essential nutrients. The juice powder is well-known for its easy digestibility and is used as a daily cleanse.
Its use for health benefits is not recent: Chinese physicians and Ayurvedic traditional medicine have already using it as a medicinal herb for centuries. Indeed, chlorophyll is very rich in antioxidants, promoting detoxification. Phytoestrogens also have antioxidant effects and can modulate detoxification enzymes, promoting detoxification in the body.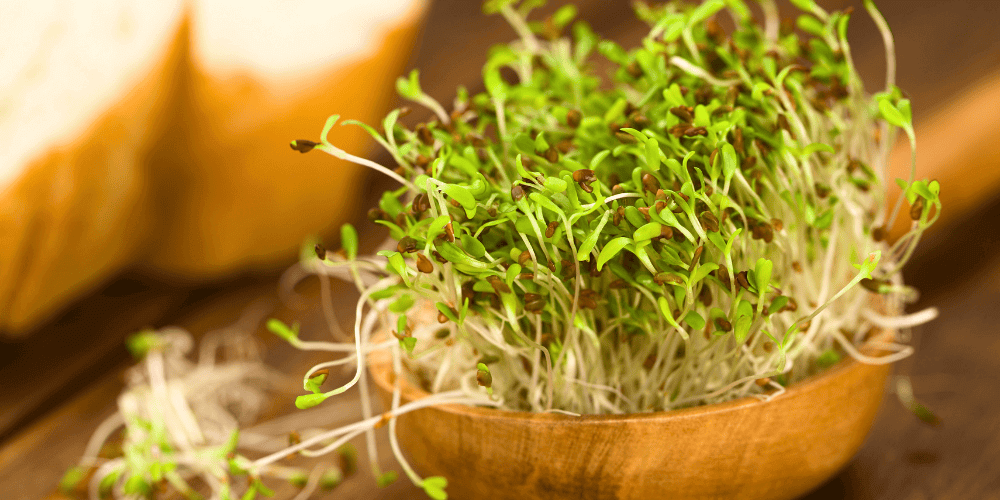 Lemon
Lemons are widely used in various forms – pulp, juice and zest in foods and beverages. Its strong zesty and sour taste makes it easy to recognize. It is a rich source of vitamin C, but the yellow citrus has more to offer! Lemons also contain antioxidants, mainly flavonoids, citric acid, minerals, and soluble fibers (pectin). (Park et al., 2021) Vitamin C may help boost the immune system and citric acid may help to promote and improve digestion. Flavonoids have anti-oxidative and anti-inflammatory activity and take part in the modulation of enzyme activities in the detoxification and oxidation/reduction process. (Panche et al., 2016) Flavonoids will also stimulate the digestive system and may help to boost the detoxification of the body. (Jana et al., 2020)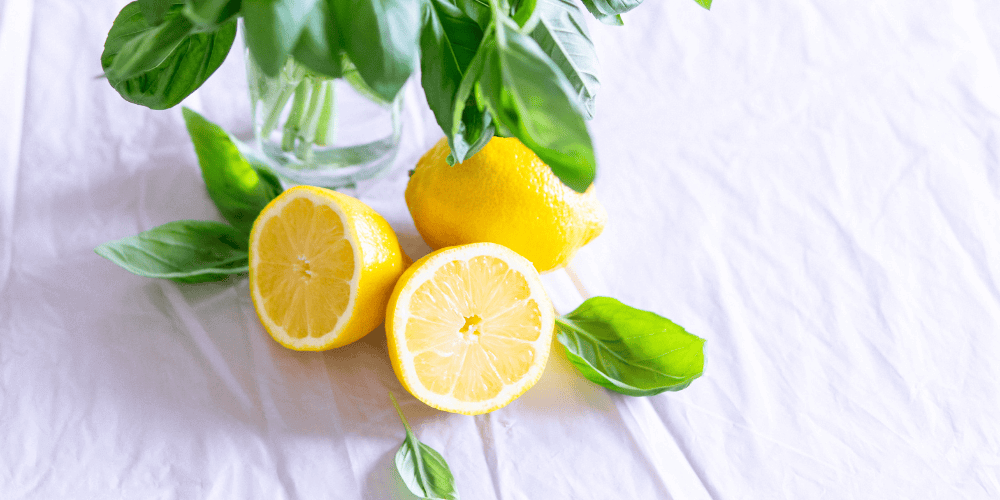 Matcha
Matcha powder is a traditional type of Japanese green tea made from leaves of the Camellia sinensis, a shrub native to Asia. Matcha is famous for its brilliant emerald color and umami taste. (Ku et al., 2010) This delicate tea is also a great source of bioactive compounds such as L-theanine, a natural antioxidant and chlorophyll. Matcha tea's rich antioxidant content, especially polyphenols, provides interesting and proven health benefits. Matcha has the highest antioxidant potential of all tea types. Antioxidants stimulate the immune system and the detoxification process. Regular consumption of powdered matcha may boost the detoxification pathway, may also enhance energy levels, and may help to reduce stress. (Jakubczyk et al., 2020)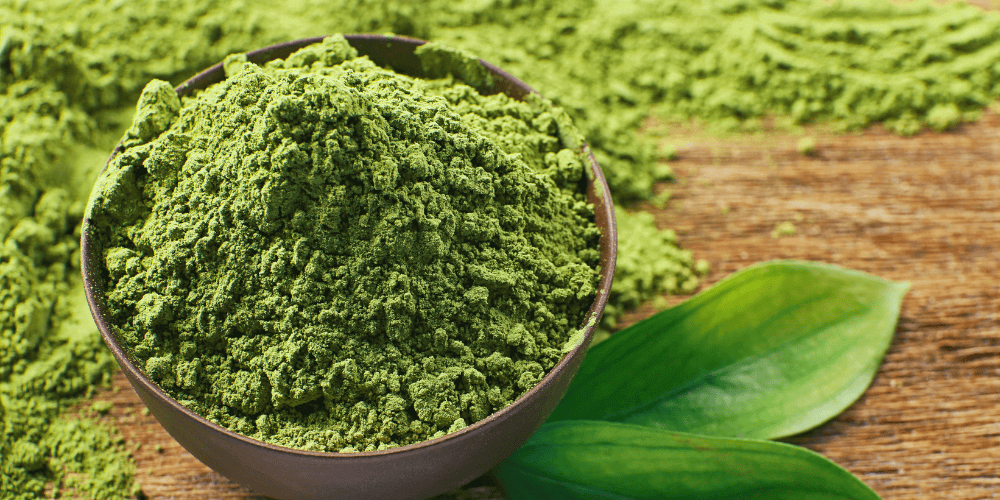 Prickly pear
Prickly pear is a fruit native to the Western Hemisphere, also known as Cactus fig. It grows on Nopal Cactus and is well-known for its sweet taste. Prickly pear was used by Native Americans to help with burns, and it is still commonly consumed as a fruit in Mexico. The fruit is especially rich in natural antioxidants such as flavonoids and polyphenols, dietary fiber and vitamins. Flavonoids and polyphenols may have a protective effect on oxidative stress and inflammation. Consumption of Prickly pear juice powder may naturally prevent oxidative stress and may help to maintain the body's redox balance. (Del Socorro Santos Díaz et al., 2017) (Tesoriere et al., 2004)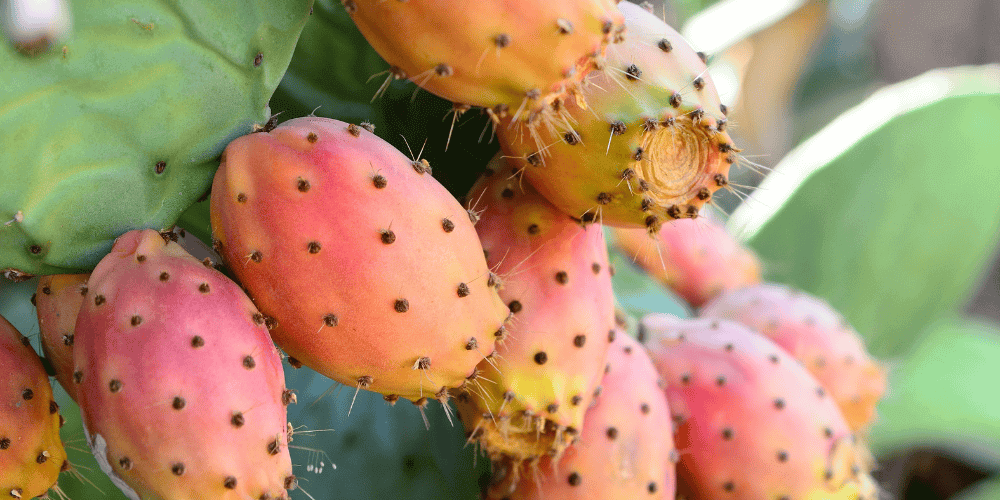 How to integrate natural powders into a daily diet?
Increasing the daily intake of nutrient-dense ingredients, such as Matcha and Lemon, helps enhance healthy nutrition. Green powders can be consumed in healthy snacks such as smoothies, lattes or even dips! But the first issue that comes to mind when talking about detox and body cleansing is taste. Yet, Nexira shares with you a lot of delicious and easy recipes!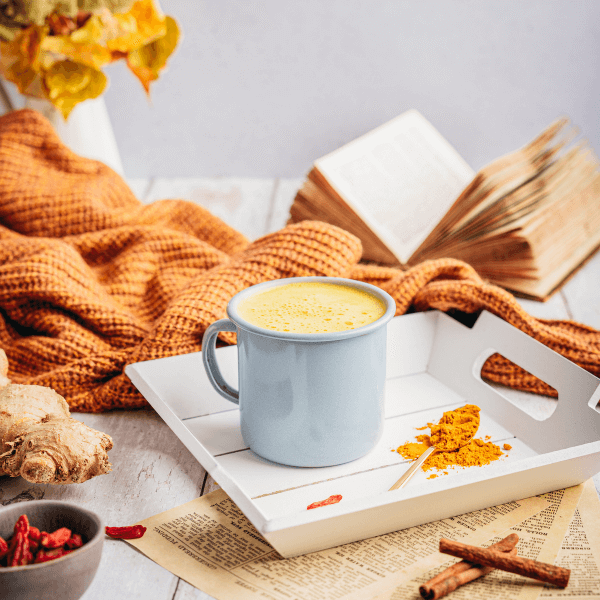 Give your body a spring cleaning with our simple, healthy, and delicious Green Smoothie. This yummy detox drink gets its vibrant color from Dewy ALFALFA and Harmonious MATCHA powders; and its freshness from Balanced LEMON powder. It's very easy to make, it's nutritious, and it's tasty!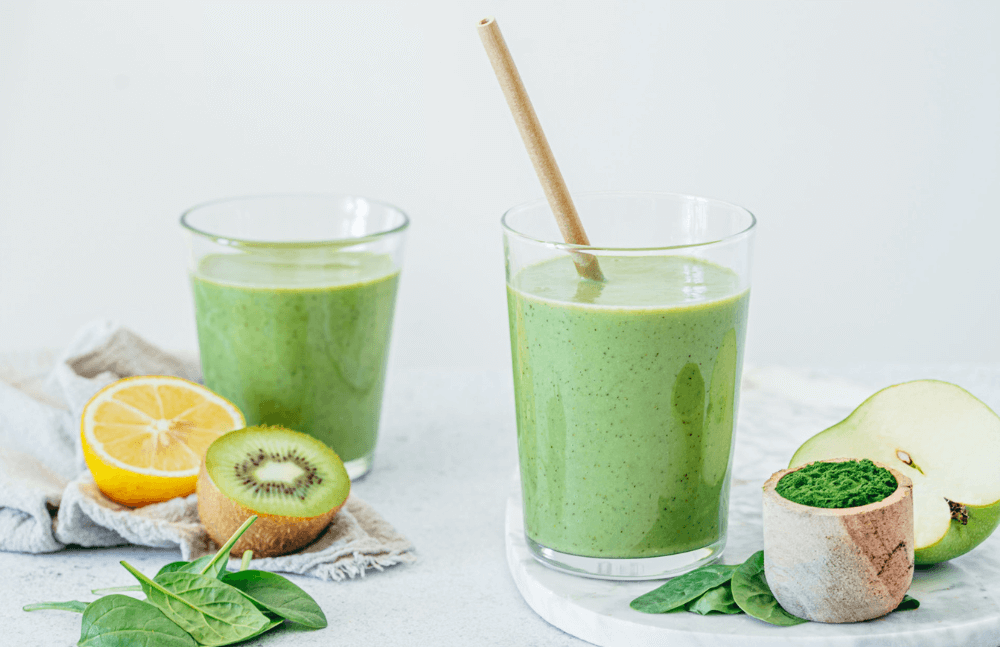 More attracted by a savoury snack? Make snacking a nutritious experience with our creamy Chickpea Hummus made with Dewy ALFALFA powder. It's an easy and flavorful snack that pairs perfectly with your favorite veggies or pita chips!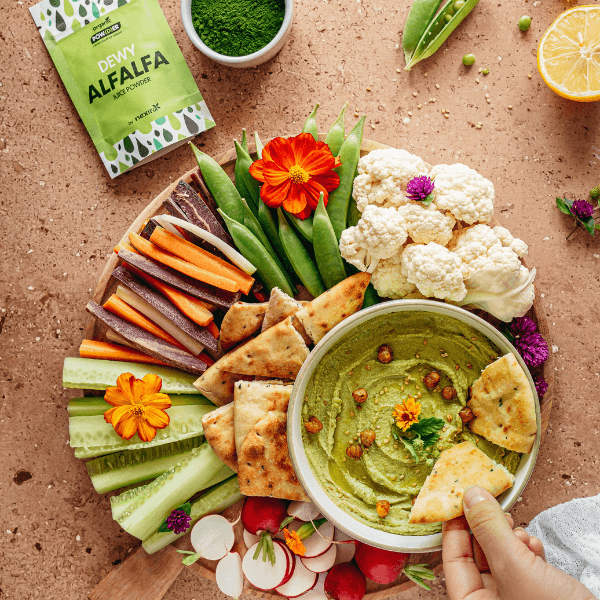 Certified Organic Detox Powders: Nurturing Body Cleanse for Optimal Functionality
Integrating specific natural ingredients may help boost the natural detox cleanse of our body. As we explained in this article, Alfalfa, Lemon, Matcha, or Prickly pear are interesting ingredients in a detox diet. Nexira developed these products as part of POW(D)ER from Mother Nature, an innovative range of powerful ingredients. The nutrient-dense range of powders from Nexira are 100% natural and minimally processed.
Join Nexira on this sensory journey encompassing taste, texture, and color – and start creating nutrition that is evolutive with market trends, harnessing the powerful forces of nature in recognizable superfoods – in a whole new way!
References
Atawodi, S.E., 2005. Antioxidant potential of African medicinal plants. African Journal of Biotechnology, volume 4, n° 2. p. 128-133
Del Socorro Santos Díaz, M., Barba de la Rosa, A.-P., Héliès-Toussaint, C., Guéraud, F., et Nègre-Salvayre, A., 2017. Opuntia spp.: Characterization and Benefits in Chronic Diseases. Oxidative Medicine and Cellular Longevity, volume 2017, p. 8634249
Jakubczyk, K., Kochman, J., Kwiatkowska, A., Kałduńska, J., Dec, K., Kawczuga, D., et Janda, K., 2020. Antioxidant Properties and Nutritional Composition of Matcha Green Tea. Foods, volume 9, n° 4. p. 483
Jana, P., Sureshrao, P.A., et Sahu, R.S., 2020. Medicinal and Health Benefits of Lemon. Journal of Science and Technology, n° Volume 5. p. 16-20
Ku, K.M., Choi, J.N., Kim, J., Kim, J.K., Yoo, L.G., Lee, S.J., Hong, Y.-S., et Lee, C.H., 2010. Metabolomics Analysis Reveals the Compositional Differences of Shade Grown Tea (Camellia sinensis L.). Journal of Agricultural and Food Chemistry, volume 58, n° 1. p. 418-426
Lobo, V., Patil, A., Phatak, A., et Chandra, N., 2010. Free radicals, antioxidants and functional foods: Impact on human health. Pharmacognosy Reviews, volume 4, n° 8. p. 118-126
Panche, A.N., Diwan, A.D., et Chandra, S.R., 2016. Flavonoids: an overview. Journal of Nutritional Science, volume 5, p. e47
Park, Y.-S., Kim, I., Dhungana, S.K., Park, E.-J., Park, J.-J., Kim, J.-H., et Shin, D.-H., 2021. Quality Characteristics and Antioxidant Potential of Lemon (Citrus limon Burm. f.) Seed Oil Extracted by Different Methods. Frontiers in Nutrition, volume 8, p. 644406
Stefaniak, A., Sytykiewicz, H., Czerniewicz, P., Chrzanowski, G., et Leszczynski, B., 2012. Catechin-like antioxidative potential of selected tea products. Herba Polonica, volume 58, n° 2. Date de consultation : 19/10/2023. Disponible sur : <http://agro.icm.edu.pl/agro/element/bwmeta1.element.agro-505bc2e3-afe6-48a2-8cb0-7dc37b481eb7>
Tesoriere, L., Butera, D., Pintaudi, A.M., Allegra, M., et Livrea, M.A., 2004. Supplementation with cactus pear (Opuntia ficus-indica) fruit decreases oxidative stress in healthy humans: a comparative study with vitamin C. The American Journal of Clinical Nutrition, volume 80, n° 2. p. 391-3
---
This communication is not intended to the final consumer. It provides scientific information for professionals only. Communications to the final consumer have to be checked according to local regulations in force, since the conditions of use are beyond our control. This statement has not been evaluated by the FDA. This product is not intended to diagnose, treat, cure, or prevent any disease