Global leader in natural ingredients, Nexira shares insights on a growing trend: the resurgence of functional beverages and how their POWDER range fits in.
What defines functional beverage in the U.S. market?
Functional beverages are liquids that are used to maintain nutritional balance and provide hydration for the body; often, there is a specific or various health benefits or claim associated with a types of functional beverages or drinks. The functional beverages market is comprised of several key segments, including energy drinks, fortified water, herbal or fruit teas, rehydration solutions, fruit or vegetable juices, dairy beverages, or non-dairy beverages.
In 2020, the segment that dominated the whole energy drink market, and held the largest market share was energy drinks. Many forecasters attributed the tremendous growth and the subsequent growth of the functional beverage market to the rising popularity of energy drinks with consumers, and the increase in consumer reliance on them. While a large percentage of consumers have stated that they seek an energy boost from their choice of functional drinks, there are other motivating factors which must be considered.
By 2021, research was strongly suggesting that the functional beverage market was on the verge of experiencing a period of healthy growth over the next decade. Two categories in particular stood out: functional beverages and canned energy drinks proved to be among the most formidable sectors within the beverage industry. One report published by Fior Markets claimed the global market for functional beverages was expected to grow from $125.39 billion in 2020 to $216.7 billion by 2028, during the forecast period 2021-2028. Precedence Research released an additional study which projected the functional beverage market size is expected to reach $279.4 billion in the U.S. alone by 2030.
Why more consumers are turning to functional beverages
The majority of consumers say that functional foods and beverages appeal to them far more than traditional vitamin, mineral, and supplement products. This is in part due to the taste and texture of innovative functional beverages, many ofwhich use botanical extracts and fruit powders to create great-tasting options by balancing and blending wholesome, healthy ingredients.
What are the perceived health benefits of functional beverages?
In a recent survey regarding Food & Drink Nutrition Claims, consumers were asked what indicates to them that a food or drink product is a good value for the money. More than half (53%) chose a product's health benefits as the reason (such as its immune system support or heart-healthy claims), clearly demonstrating that they associate functionality with value. It's important that the benefits can be delivered efficaciously. Besides hydration, all of the top benefits consumers seek in functional beverages are related to self-care. The desired benefits can range from those who want to boost their energy levels and improve their mood to the opposite end of the spectrum – consumers who are seeking calming, relaxing sleep aids in their functional beverages. Some are focused on immediate needs such as enhancing digestive health, immune health,mental health or sleep quality, whereas others are looking for longer-term benefits such as gut health, or more broadly, healthy aging.
Furthermore, sustainable claims matter to U.S. consumers, and they are more likely to make their choices of functional beverages based on those products that contain responsibly-sourced, traceable ingredients from companies whose best practices demonstrate minimal environmental impact. Nexira offers a complete range of minimally-processed premium natural ingredients and botanical extracts that are safely sourced and manufactured with impeccable transparency. Many consumers who are prioritizing self-care are looking for clean labels on their foods and beverages, embracing a philosophy around the larger concept: "What's good for me is what's good for the planet".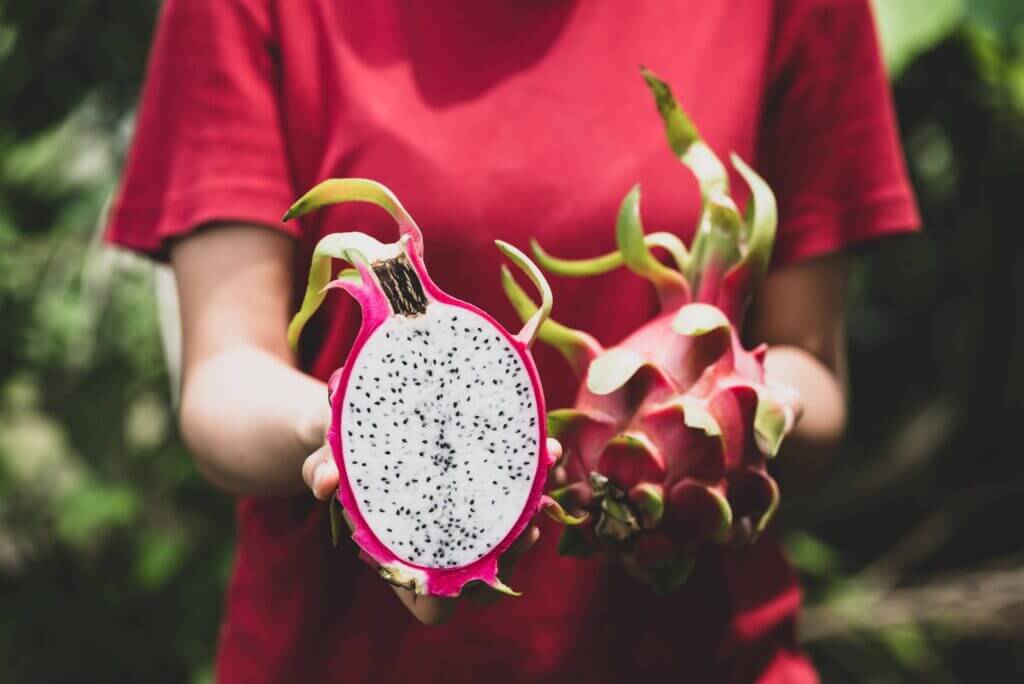 According to Innova Market Insights' Top Trends 2023, "Redefining Value" is at the top of the list, confirming that consumers are willing to pay more for what they value most, despite rising inflation. They are still willing to compromise for food and beverage brands that respond to their core values, which include functional ingredients heart health, sustainability, and ethical causes.
Functional beverages are trending on the U.S. show floors
At Natural Products Expo West, held in Anaheim, California (March 7-11, 2023) the better-for-you sodas stood out in the functional beverages category. The fizzy beverages featured classic flavors such as cola and lemon-lime, as well as functional drinks such as real fruit flavors that delivered bubbles with no added sugars. All were low in calories and sugar, but high in functional ingredients.
Many of the energy drinks that were being showcased at Expo West focused on gut health. Many people will tell you that when they had an upset stomach as a child, they remember their mother telling them to drink ginger ale or cola. The innovative better-for-you sodas have expanded on this basic premise – they are packed with functional ingredients such as pre-, pro- and post-biotics to promote health support digestion and gut health.
The list of functional ingredients includes plant-based superfoods, adaptogens, herbs and botanicals. These functional beverages deliver on taste without leaving you sluggish – and you won't experience a sugar crash. Rather, they elevate the consumer experience of energy drink by offering more health benefits. The strongest growth for functional beverages market this year is evident in a couple of the major categories: sports/energy drinks and soft drinks with added function, such as sodas, seltzers, and other sparkling RTD drinks.
In order to appeal to a wide range of consumers, functional beverages must provide sensory experiences in addition to the expected health benefits. Powders are an excellent way to infuse great taste, as well as rich color, to functional beverage. Floral flavors are also becoming more prevalent, natural flavors with red and pink tones growing in popularity for a range of applications from yogurt beverages to flavored waters.Although traditional flavors such as milk chocolate, strawberry, and red apple are still the three most popular functional beverages, robust flavors such as elderberry and dragon fruit are quickly gaining traction in the marketplace.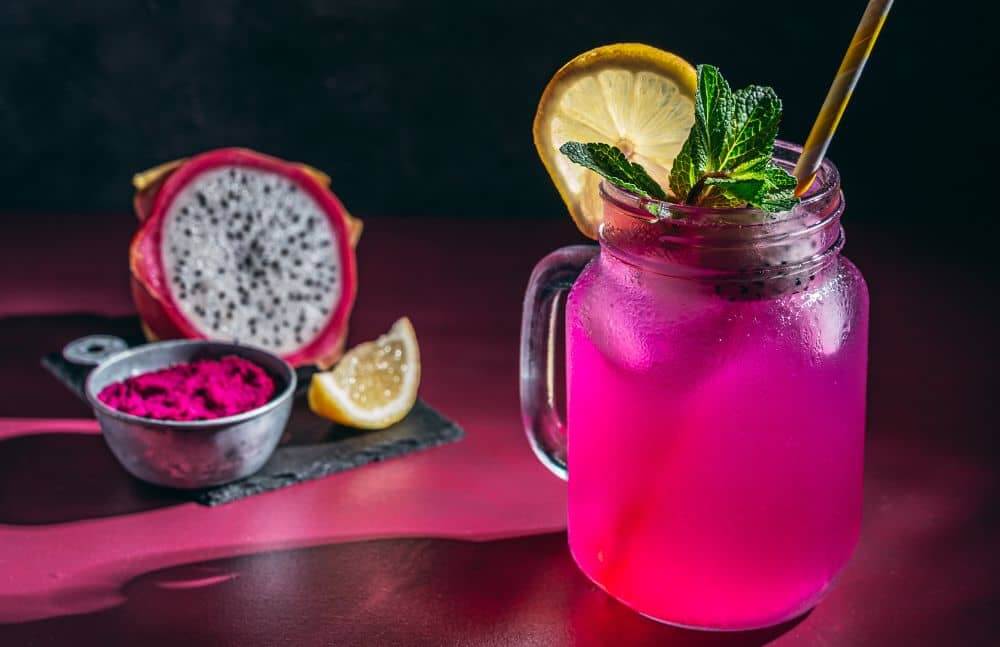 The POW(D)ER range is the culmination of Nexira's years of research and the resulting discoveries about the unique functional properties of these powder ingredients. The powders can add appealing flavors to recipes for innovative beverages, such as this one for Dragon Fruit Lemonade.
Another major trend in the functional beverage space is flavorful botanicals. There has recently been a popularity spike in products that contain botanical ingredients, which provide new flavor sensations along with functionality. Zion Research predicts the global beverage market for botanical food and beverages will reach $1,489 billion by 2025.
Formulation challenges for functional RTD beverages
Flavor, Taste, and Mouthfeel are three of the most common formulation challenges when creating functional beverage and energy drinks. Most consumers in functional beverage industry, when asked, have stated that they won't sacrifice good flavor for benefits, which must be top of mind for formulators. It is crucial to maintain optimal botanical levels, while understanding the synergies between complementary ingredients, when blending flavors. Recent product launches have emphasized different flavor combinations in their functional beverages, which offer the best of both worlds: a balanced taste that still provides an indulgence in novel flavors.
Our wide range of powders can be used in all types of functional beverage, such as juices, smoothies, sodas, energy drinks, teas, seltzers, and other sparkling drinks, enhancing their desirability factor for health-conscious and environmentally-aware consumers. Let's start a new food consumerism with your superfood powder supplier, lead by Nexira.