Global leader in natural ingredients, Nexira reviews trending superfood diet recipes and shares the ways in which Superfood Powders enhance nutrition.
How do consumers view health and nutrition in 2023?
The ways in which U.S. consumers view nutrition and health has certainly evolved over the decades, and perhaps even more significantly in the past few years. One thing for sure is that they are no longer satisfied with foods that offer their taste buds to them only basic sustenance. When asked about what motivates them to purchase, the consensus is that they want foods that will provide the nutrients needed to maintain their optimal health and well-being – but the choice foods must have great flavor and textures to make them palatable in the long term.
In order to achieve their healthy objectives, consumers want to know exactly what is in their food; and they want that food to be minimally processed. Consumers demand simple, natural, nutrient-dense ingredients including in processed foods, and they need to see those ingredients listed on easy-to-understand clean labels.
Consumers who are seeking to improve their health through diet are increasingly aware that superfoods are the perfect ingredients to satisfy all of these conditions. They seek delicious superfood diet recipes that are convenient and easy to incorporate into their daily lives. They are looking for powerful superfood diet recipes that they can make with a few natural ingredients, such as a breakfast bowl ora delicious, nutritious smoothie.
Consumer expectations regarding nutritional benefits have changed considerably.
Way beyond the simple concept of eating for basic nutrition, consumers are seeking foods that provide functional health benefits, such as helping to enhance their gut health, boost their immune system, or support brain and cardiovascular health. Many are interested in the mental health benefits as well as the physical: for instance, foods that are reputed to help fight depression, or ward off dementia. Another category that remains popular is foods that are high in protein and fiber, which make them feel full and satisfied, especially for those who are on a diet. Superfood diet recipes can tick many of these boxes as well.
The Mintel 2023 Global Food and Drink Trends report emphasizes foods and drinks that contain caffeine, magnesium, B vitamins, and zinc from brands that are promoting the brain-boosting benefits of these ingredients. Additionally, omega-3 fatty acids EPA and DHA are heavily included in the conversation because of their perceived ability to improve symptoms of mood disorders.
Though there isn't enough evidence yet, we expect to hear more about natural nootropics —ingredients such as L-theanine, found in matcha green tea and ginseng. The specific claims attached to these substances include enhanced cognitive functioning, but more research will be necessary before this perception is solidified in the mind of consumers.
Examples of Super Nutritious Superfood Diet Recipes for Good Health
Matcha Leaf Powder from Nexira, a plant based protein, with its complex flavor profile, works as a natural detoxifier and is ideal to use in a superfood diet recipe such as a healthy and delicious green smoothie. This smoothie includes a banana, a Granny Smith apple, 2 kiwis, and 2 handfuls of spinach blended with a cup of almond milk (or a bit more to adjust the texture to your preference). In addition to the Matcha, there are two other nutrient-dense powders added, making the flavor and color even more appealing: Dewy Alfalfa and Balanced Lemon.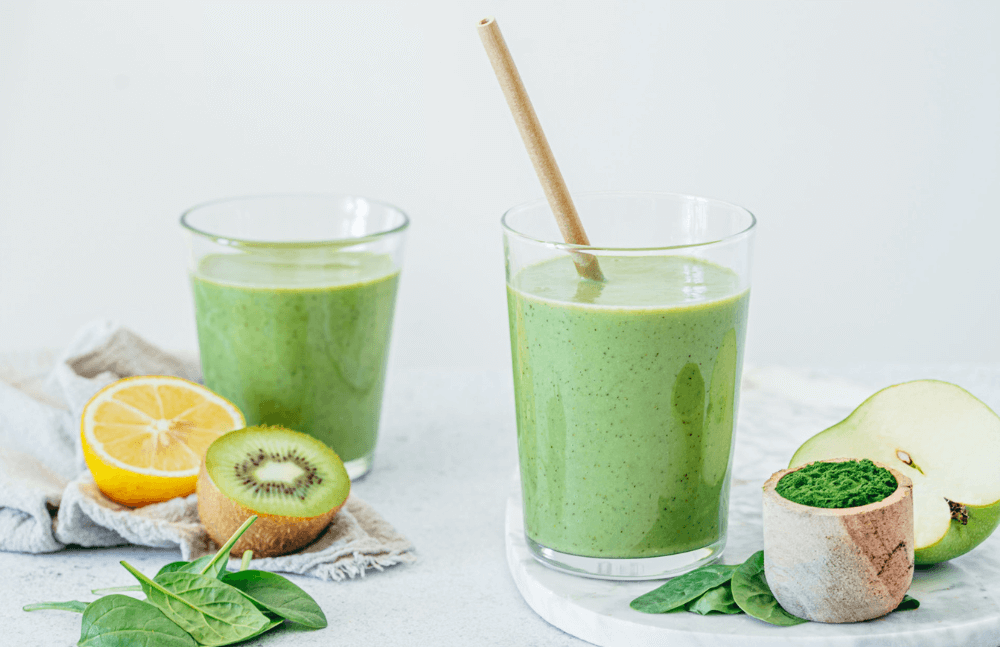 In response to the growing understanding of the gut microbiome, there has been a marked surge in the popularity of gut-healthy foods. Though there are still several key questions regarding which superfoods are best to maintain gut health, research has demonstrated that the health of the gut microbiome is related to numerous aspects of an individual's overall health, including immune function, mood, and digestion. Probiotics, prebiotics and postbiotics are a definitive factor in the conversation around nutrients that support gut health. Microbiome-nurturing superfoods can complement gut health launches, such as those focusing on probiotics or prebiotics. Natural Grocers reported that 44 percent of Americans confirmed that they've taken supplements in the past 12 months, with the stated goal of improving their gut health.
91% of U.S. consumers agree to the importance of maintaining their digestive health and 23% report that they have researched ways to improve their gut health. (Source: Vitafoods Insights). There is a robust focus on cleansing and detoxification, which can certainly be enhanced by the addition of superfood blends and high-fiber superfoods.
Superfoods for Superior Gut Health
The foods we consume provide so much more than simple nutrition. The microbes in the stomach, called gut flora, help promote proper digestion. By mixing superfood powders into yogurt, acai berry bowls, and functional beverages, such as smoothies, the gut flora are nourished, enabling strong support and maintenance of a healthy digestive system.
For those concerned with improving their gut health, there are some excellent alternative recipes for traditional breakfast foods, such as pancakes. One such superfood diet recipe is for fluffy and tasty gluten-free pancakes, made with Quinoa Seed Powder, along with Nopal Leaf Powder, and Baobab Pulp Powder, a nutrient-dense superfood. The Powder ingredients are easy to mix with rice flour and gluten-free baking powder. Use a mixer for a homogenous texture to blend in almond milk and eggs (or vegan egg substitute if desired), along with vanilla extract and a tiny pinch of sea salt. This is a great way to make a healthy, gluten-free breakfast that is so much better for the gut than pancakes made with traditional batter.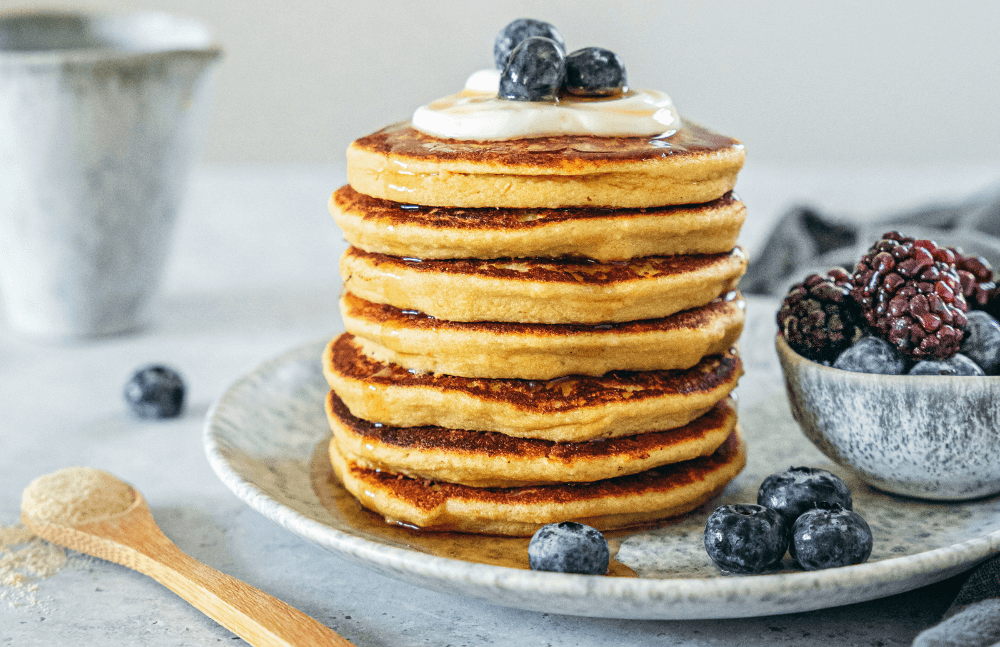 Use superfood powder in your applications to create products with health benefits that matter most to consumers:
Eating a variety of superfoods can provide an optimal nutrient-dense diet geared towards a consumer's desired health benefits. It's valuable to understand the benefits and natural properties of each superfood powder to create products that focus on specific issues; and to deliver a superfood blend suited perfectly to your targeted consumers. Follow the guide to create SuperBlends that will deliver high-quality, tasty products with maximum health benefits.
Consumers are looking for foods that are convenient and easy to prepare and can be easily packed and incorporated into their busy lives, requiring minimal preparation, such as meal kits and pre-packaged snacks.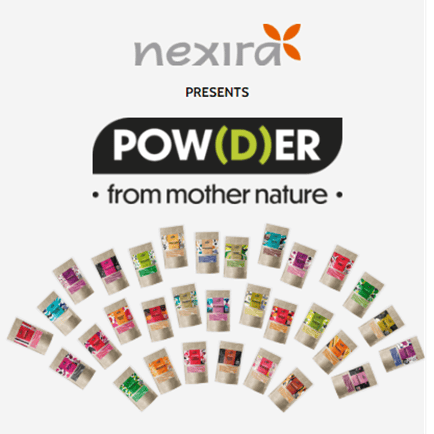 Creating healthy snacks using superfood diet recipes is now much easier to accomplish due to the availability of high-quality, nutrient-dense ingredients. Consistent healthy snacking helps avoid hunger pangs, which are infamous for leading to poor eating habits. Superfoods such as vegetables, fruits, and nuts are the best blends to snack on to help keep your body's energy levels boosted between meals.
It's easy to create delicious superfood salad diet recipes, such as Creamy Chickpea Hummus made with Dewy Alfalfa Juice Powder.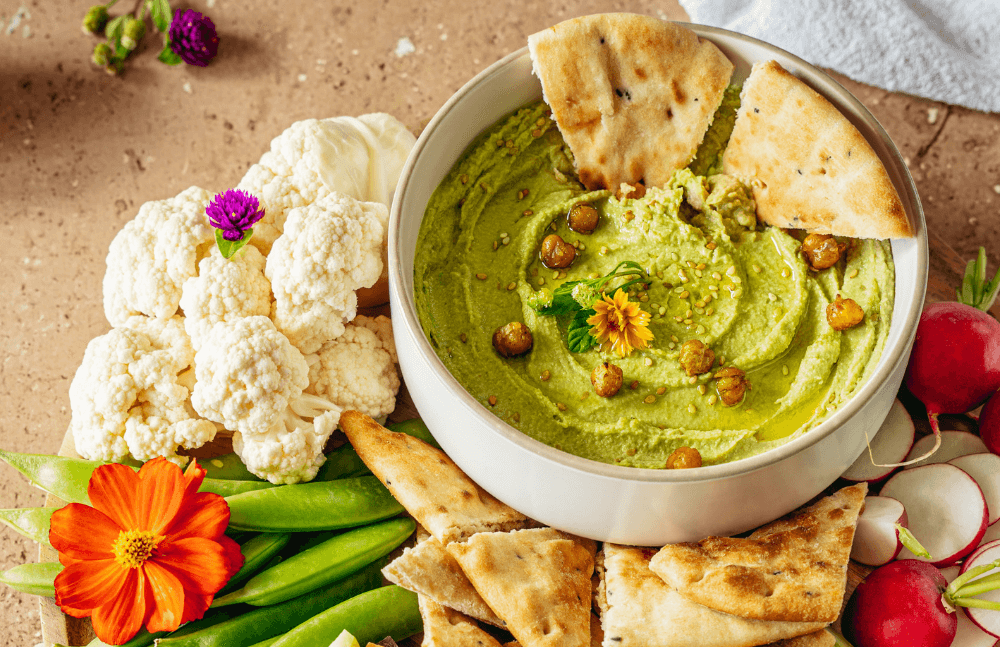 How do plant-based diets contribute to sustainability and why are they becoming so popular?
Consumers are increasingly seeking foods that are produced in a sustainable and ethical manner. They want to know that the food they are eating has been sourced and produced in a healthy way and that is kind to the earth, and they are concerned about the environmental impact of their food choices. They want to know how the companies that are producing the foods are responding to agendas such as fair labor practices and minimizing their carbon footprint.
Hence, plant-based diets have become more popular in recent years, and this trend is set to continue into 2023. In addition to very well-known plant-based foods such as quinoa, chickpeas, lentils, and tempeh, plant-based meat alternatives are gaining popularity, as they offer similar textures and flavors associated with actual meat.
Consumers are increasingly interested in personalized nutrition that is tailored to their specific needs and preferences. According to FMCG Gurus, two out of three people say they are interested in food and drink products that are customized to meet their individual nutritional requirements, such as gluten-free or vegan options.
The Vegan Diet and its many plant-based alternatives
The vegan diet, often chosen for ethical, environmental, or health reasons, or all three – is a plant-based diet that excludes animal products, including meat, dairy, eggs, and honey. This diet may be a challenge for those who have food allergies or intolerances, and it can be difficult to obtain required nutrients such as protein, iron, and Vitamin B12. Thoughtful planning and supplementation are necessary in order to maintain optimal health as a vegan.
Interest in healthy alternatives to meat are running high, with one report stating that 27% of consumers are choosing to eat less meat. (Source: Progressive Grocer). According to data released in 2022, sales of plant-based foods grew three times faster, compared to other foods overall. Burgers are the most popular category for plant-based meats, though manufacturers have introduced more "sausage" products, as well as "chicken" nuggets, tenders, and cutlets. (Source: Good Food Institute).
Nexira's POW(D)ER Range includes many superfood powders that are rich in fiber, protein and vitamins, providing a great way to substitute these essential ingredients in plant-based foods. For example, Chia seeds are a fantastic replacement for eggs in a vegan superfood diet recipe.
A delicious example of a superfood diet recipe that meets this criteria is a Chia Pudding made with Galvanic CAMU CAMU Fruit Powder, real source of Vitamin C. Add coconut milk and coconut water to ¼ cup of Chia seeds, and leave it to soak in the refrigerator for around 4 hours. While that's happening, peel and cut 2 mangoes into chunks, one of which will be blended with passion fruit pulp, lime juice and the Camu Camu Powder. Remove the chia mix from the fridge and assemble by layering the fruit puree, with the chia mixture and mango chunks. After creating two layers, top the pudding with the remaining chunks of mango, passion fruit puree and grated coconut. This healthy dessert treat is so tasty that even a non-vegan will enjoy every bite!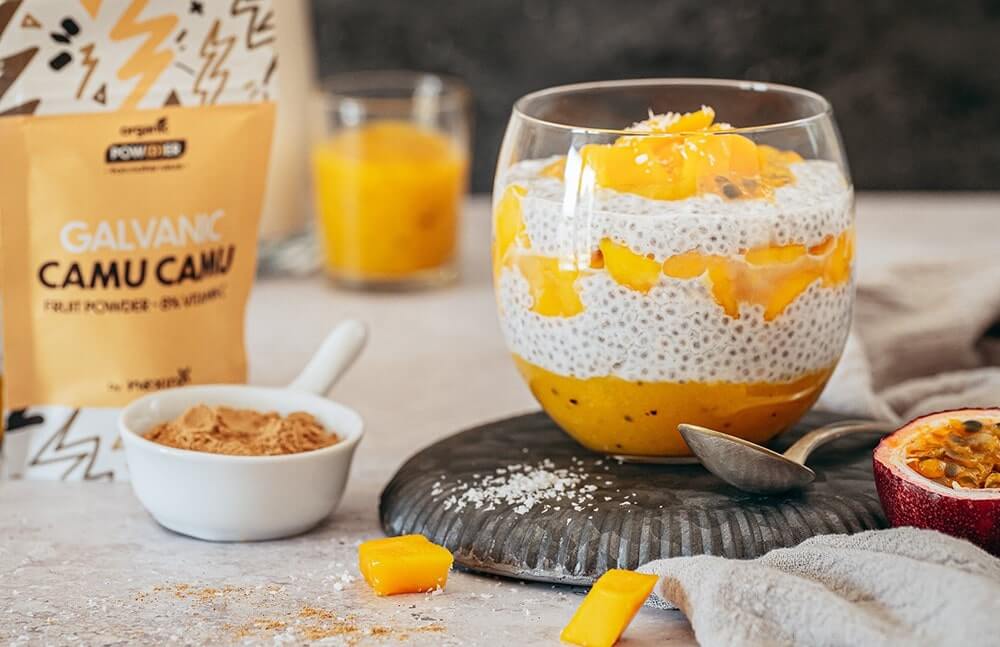 Top Nutritional Trends in 2023
Healthy Fats
Foods high in healthy fats provide a wide range of health benefits (helping to reduce inflammation, improving heart health and brain function). These include avocados, nuts, seeds, and fatty fish like salmon.
Functional Foods
Functional foods, such as blueberries, matcha green tea, turmeric, and mushrooms contain bioactive compounds such as antioxidants, omega-3 fatty acids, or polyphenols, which help to reduce inflammation, improve immune function, or support cognitive health.
Low-Sugar Foods
As consumer awareness of the negative health effects of excess sugar consumption rises, there's a growing demand for low-sugar foods, which can help to reduce the risk of certain chronic diseases.
Consumers in 2023 have higher expectations than ever before when it comes to the foods they eat. Much more than basic nutrition, they are in search of foods that are functional, personalized, and sustainable – a tall order, to be sure. On top of all these attributes, today's consumers demand simplicity and convenience. To meet the needs of aspirational eco- and health-conscious consumers, food and beverage manufacturers must understand the importance of using the cleanest nutrient-dense ingredients in their superfood diet recipes in order to deliver the best quality products.